Perch is kind of predator, freschwater fish from Perciformes. Perches have dark streaks similar to dark water plants sprouts.
There are known three Perch species:
- Northamerican Perch
- Asian Perch
- European Perch
European Perch is one of the most popular species in Poland. He occurs in the most freshwater reservoirs and coastal waters of Baltic Sea.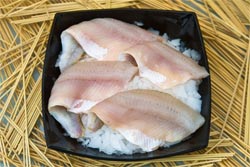 Build:
Perch grows to 50 cm long (average 25-30cm), weight even to 3kg (average to 1 kg). Perch has big head, with mouth able to wide opening.